Global Heart & Super Specialty Hospital: Leading the Way in Cardiac Surgery in Ludhiana, Punjab
Cardiovascular disease is on the rise in India, with an estimated 65 million people affected. This makes access to quality cardiac care more important than ever before. Global Heart & Super Specialty Hospital in Ludhiana, Punjab aims to meet this growing need by providing cutting-edge cardiac treatments, advanced surgical techniques, and compassionate care.
With a team of the region's top cardiologists and cardiac surgeons, Global Heart has become a trusted destination for cardiac surgery in North India. A key area of expertise is cardiac bypass surgery, considered the gold standard treatment for coronary artery disease. By creating grafts to bypass blockages in the heart's arteries, circulation is restored and future heart attacks can be prevented.
Global Heart's cardiac surgeons utilize the latest minimally invasive and robotic-assisted bypass techniques. This results in smaller incisions, reduced trauma, faster recovery, and better outcomes for patients. Traditional on-pump bypass with a heart-lung machine is also performed with great skill and precision.
Leading Global Heart's surgical team are surgeons with over 25 years of experience and thousands of successful bypass surgeries. They are renowned for their expertise in high-risk and complex cardiac procedures. Their patient-first philosophy and compassionate bedside manner provide comfort and confidence to those undergoing major heart surgery.
The hospital's state-of-the-art cardiac operation theatres are equipped with advanced imaging systems, critical care technology, and dedicated teams of cardiologists, anesthesiologists, and nurses. This allows experienced surgeons to safely perform bypass surgery even on critically ill patients. Post-surgical care is also world-class, with an intensive care unit, advanced life support, ventilator support, and round-the-clock monitoring to ensure a smooth recovery.
Global Heart & Super Specialty Hospital is proud to offer the latest technologies in cardiac surgery to the people of Ludhiana and Punjab. By combining surgical excellence with cutting-edge facilities, Global Heart aims to provide hope and healing to all those suffering from cardiac disease. From diagnosis to treatment to rehabilitation, its compassionate team strives to deliver the best possible outcomes and restore heart patients to active, healthy lives.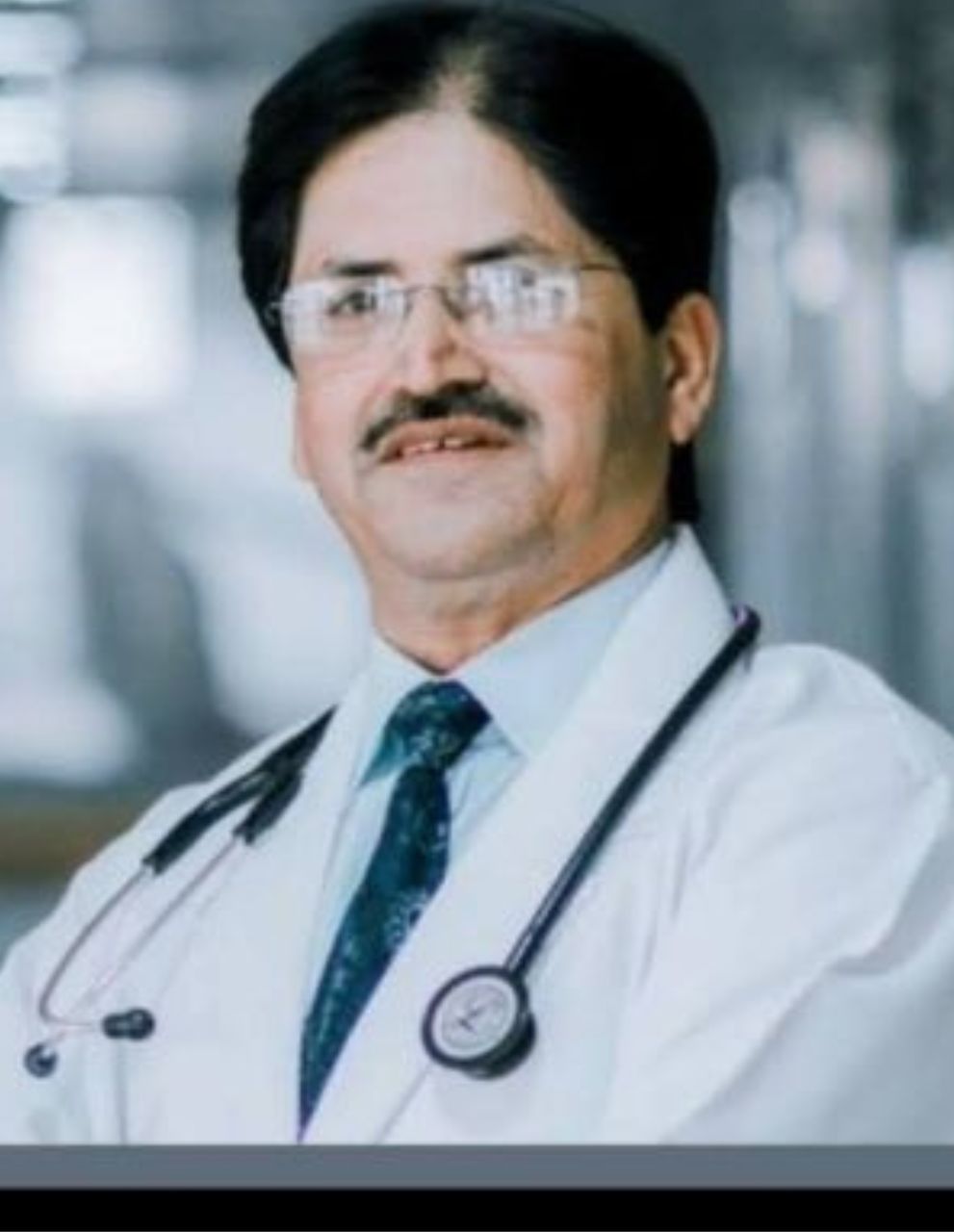 Dr. Kishore C. Mukherjee
Chief Cardiac Surgery
M.S.,M.Ch, D.N.B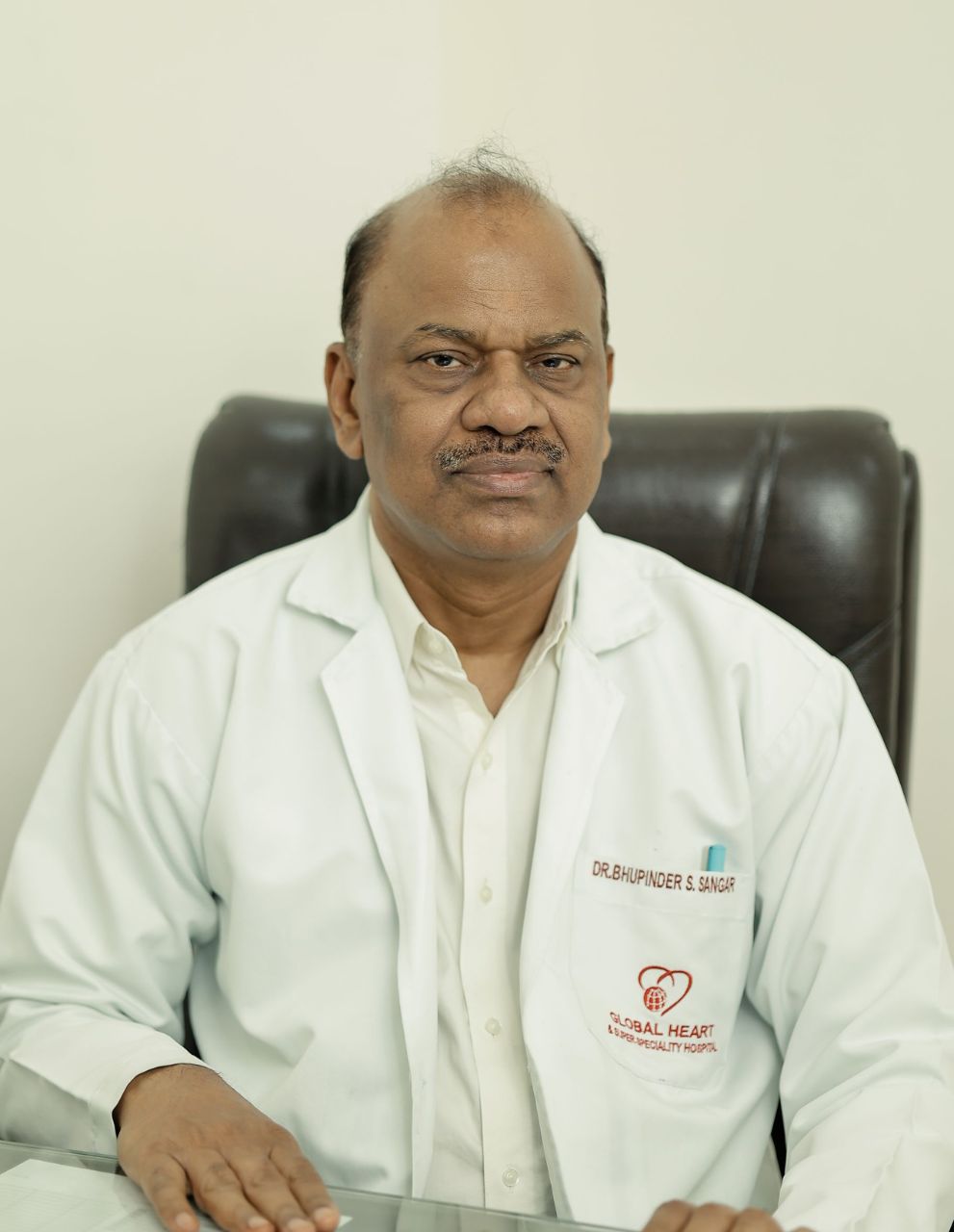 Dr. Bhupinder Singh Sengar
Chief Cardiac Anethetist
MD. Anesthesia
Cardiac Surgery
Coronary Artery Bypass Surgery
Total Arterial (CABG)
Emergency & High- Risk G (CABG)
Redo (CABG)
Surgery for Congenital Heart Disease
Aortic Surgery
Aneurysm Surgery
Cardiac Tumors
Cardiac Surgery
Cardiac surgery refers to a range of surgical procedures used to treat conditions of the heart and blood vessels. Some of the most common cardiac surgeries include coronary artery bypass surgery, valve replacement or repair, and heart transplant. These procedures can be used to treat a variety of conditions, including coronary artery disease, heart failure, and valve disease. The goal of cardiac surgery is to improve the function of the heart and blood vessels and to alleviate symptoms of cardiovascular disease, such as chest pain, shortness of breath, and fatigue. Cardiac surgery is typically performed by a team of highly skilled professionals, including cardiac surgeons, anesthesiologists, and other healthcare providers who work together to provide comprehensive care to patients. Like all surgeries, there are risks involved with cardiac surgery, and patients should discuss the benefits and risks of the procedure with their healthcare provider to determine if it is the right treatment option for them.
Coronary Artery Bypass Surgery
Total Arterial (CABG)
Emergency & High- Risk G (CABG)
Redo (CABG)
Surgery for Congenital Heart Disease
Aortic Surgery
Aneurysm Surgery
Cardiac Tumors